Veterinary Kit (Children's Toy)
00041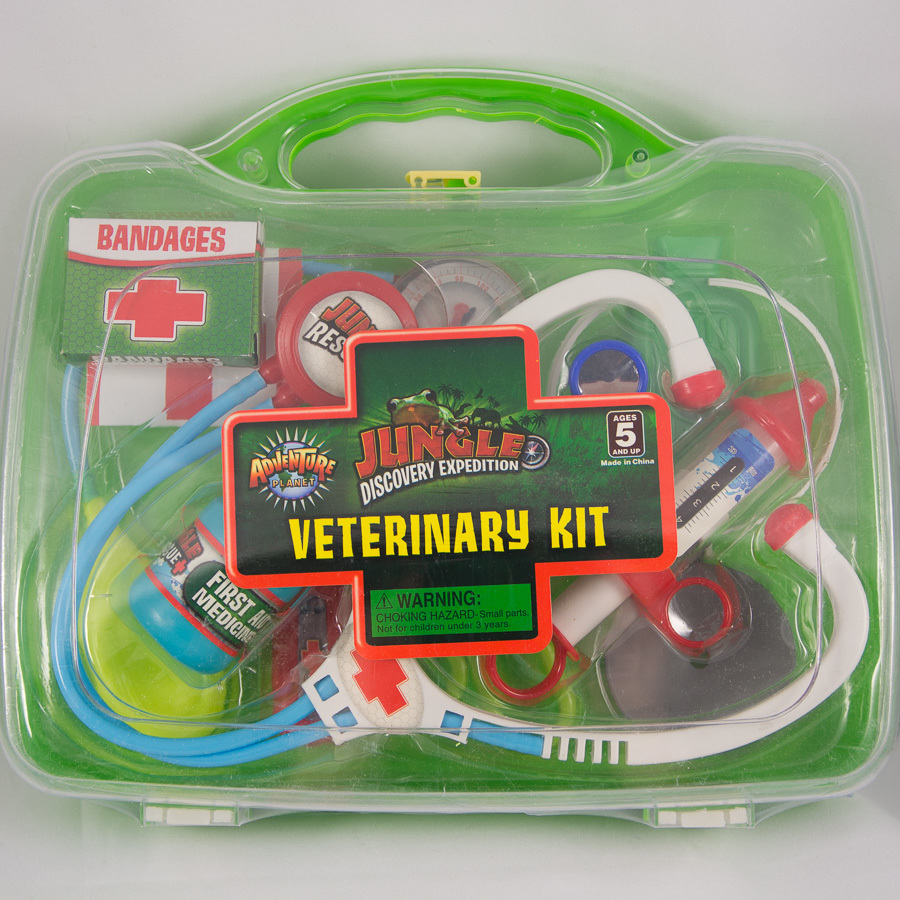 For the aspiring veterinarian! This adorable kit is suitable for ages 5 and up.
Includes:
Stethoscope
Syringe
Dental Mirror
Medicine
Bandages
Headlight
Hot-water Bottle
Blood Pressure Cuff
Reflex Hammer
Test Tube Clamp
All in a wonderfully portable, nifty carrying case!
Use of the Conservators Center website and online store is subject to ourTerms and Conditions. By using this website and/or its online storefront you are agreeing to these terms.