Discovering Wolves
00020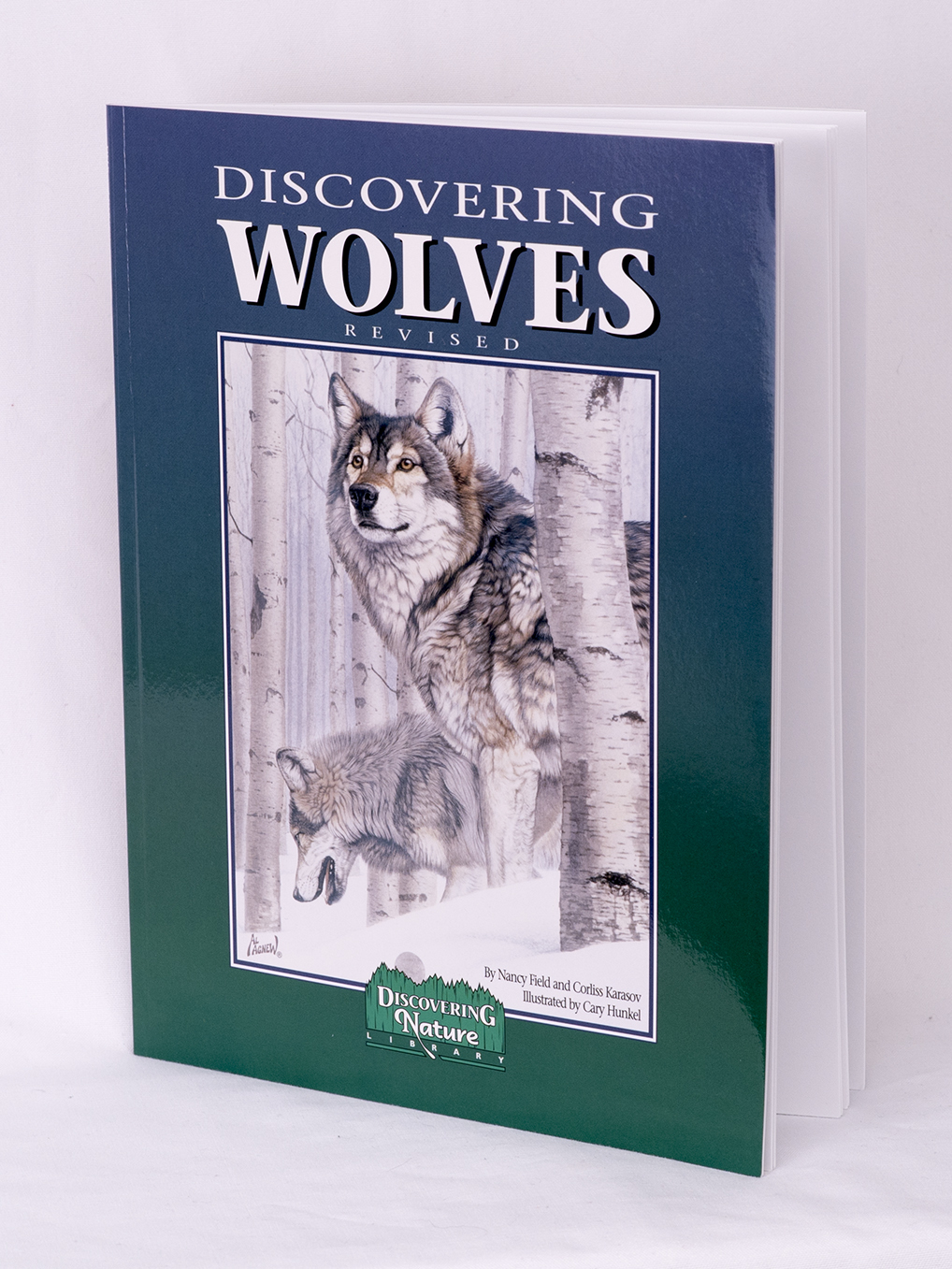 Discovering Wolves
investigates current research and wolf-human conflicts in addition to the natural history of wolves. It helps dispel myths about wolves as predators, while making clear their plight as threatened or endangered species. Highly praised! Includes a sheet of 31 realistic wolf stickers.
Learn about tracking wolves in the wild
Meet an actual wolf pack
Solve a barnyard mystery
Survive one season as a wolf
This book is an excellent resource for Wolf Awareness Week which occurs the 3rd week of October each year.
Discovering Wolves, Revised 2011
By Corliss Kareson, Nancy Field
Illustrated by Cary Hunkel
ISBN: 978-0-941042-39-0
40 pages 8 1/2 x 11
Lexile Reading Score: 810L

Use of the Conservators Center website and online store is subject to ourTerms and Conditions. By using this website and/or its online storefront you are agreeing to these terms.