Cub Canine Necklace
00088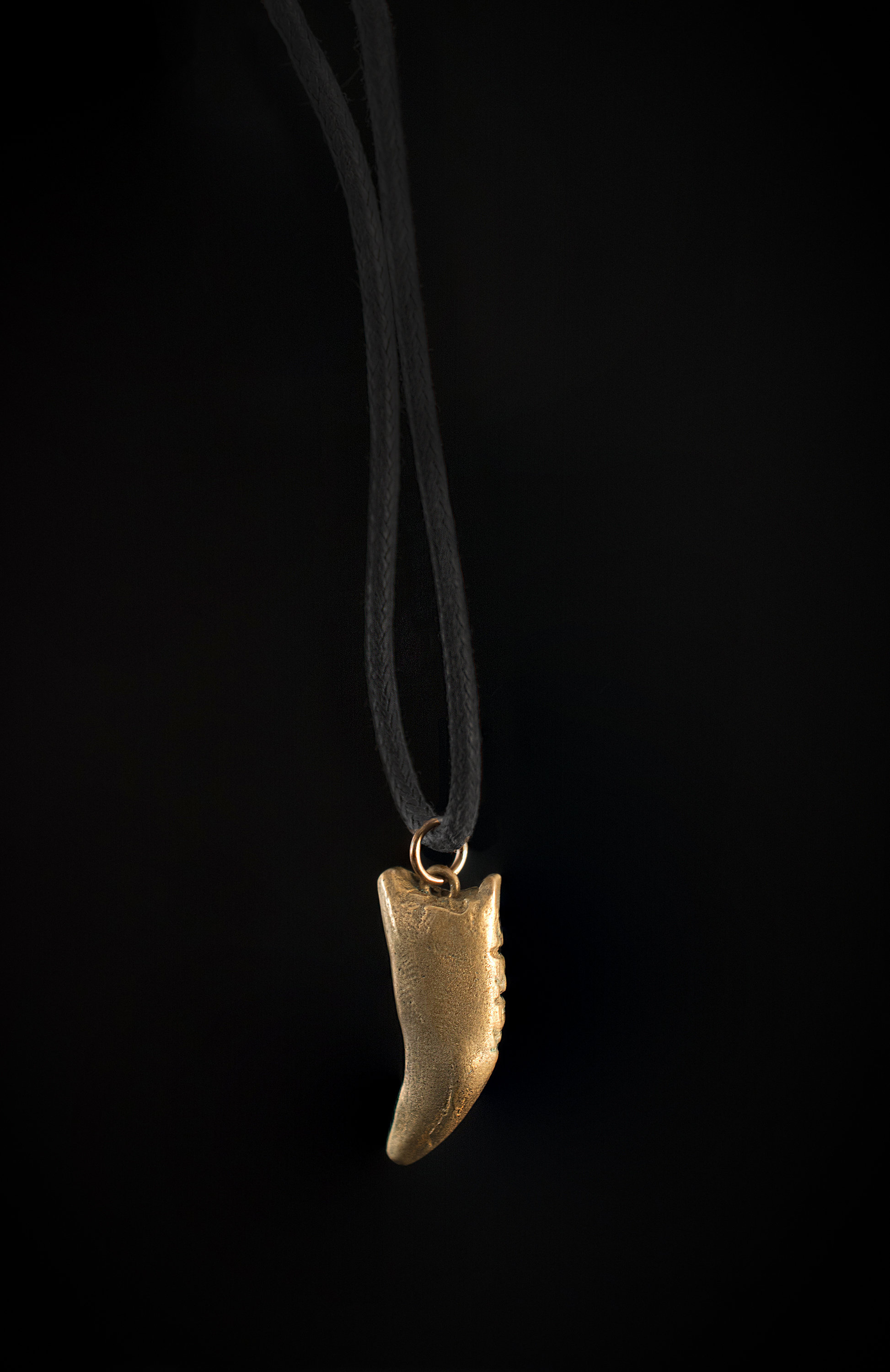 One 1" solid bronze pendant molded from a baby canine tooth from one of the lions at the Conservators Center. Each pendant is strung on a dark brown waxed-cotton cord and closed with a gold-plated metal lobster clasp.
Featuring Beadopotamus whose signature jewelry line features fantastically wild, precious & semi-precious metal clay pendants, created from exotic feline claws and teeth. We carry some in stock in our gift shop. If you'd like to see more options, please view Beadopotamus's Etsy shop. 10% of proceeds go to the Conservators Center. IF YOU ORDER ON ETSY, PLEASE PUT CCGIFTSHOP IN THE NOTES!
See other photos for other selections found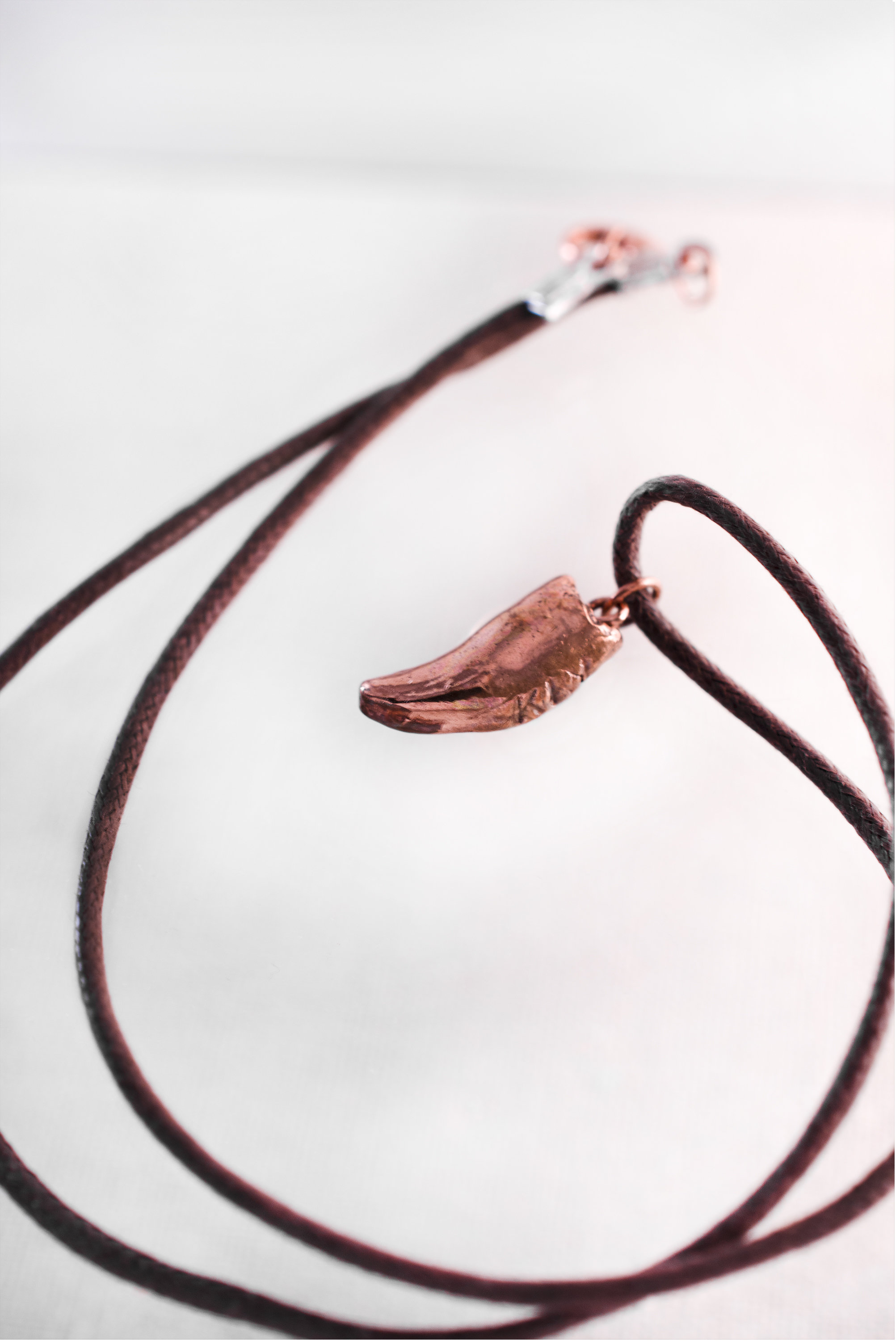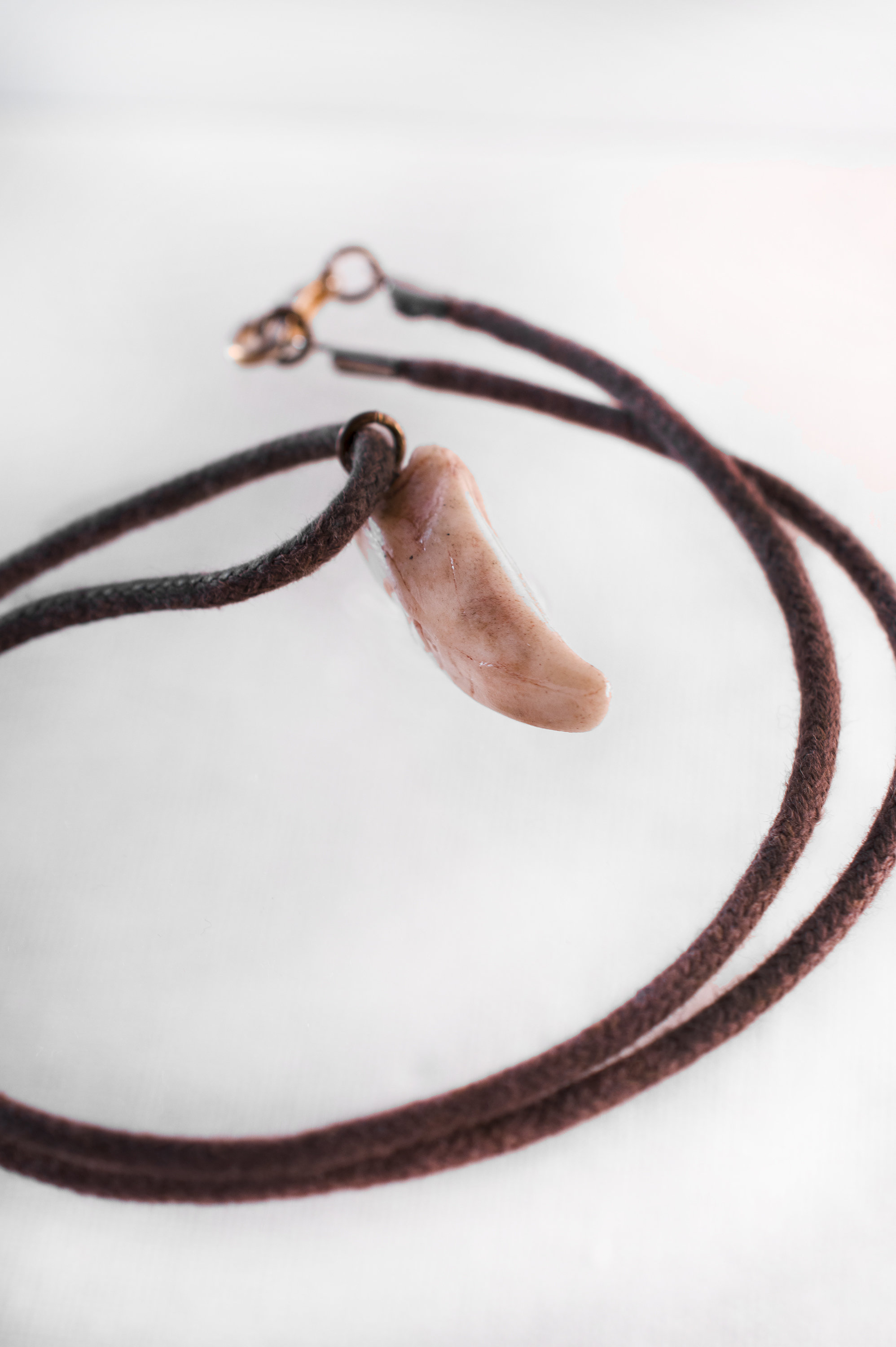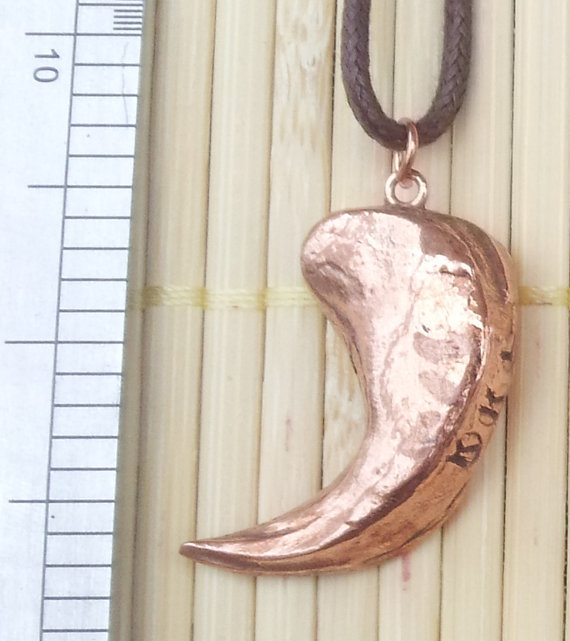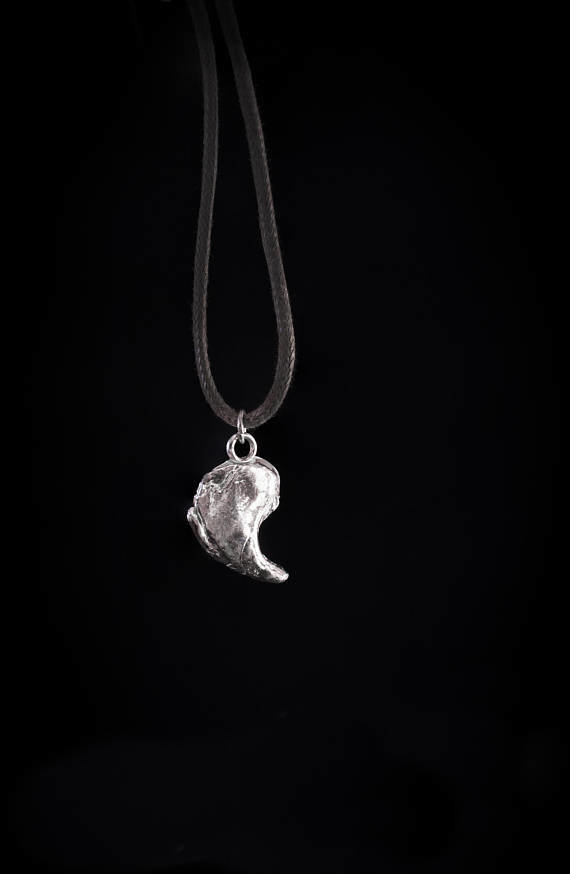 Use of the Conservators Center website and online store is subject to ourTerms and Conditions. By using this website and/or its online storefront you are agreeing to these terms.